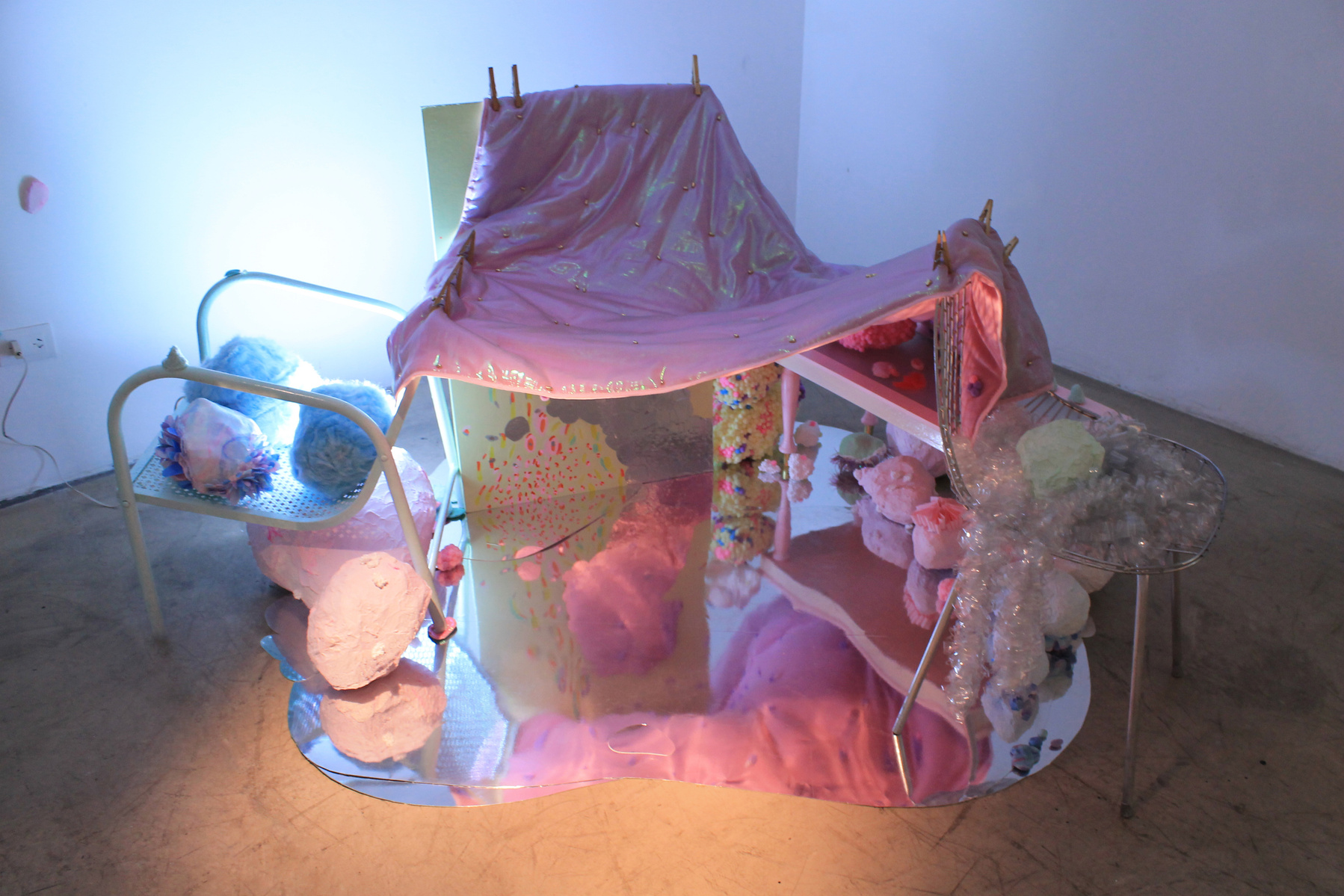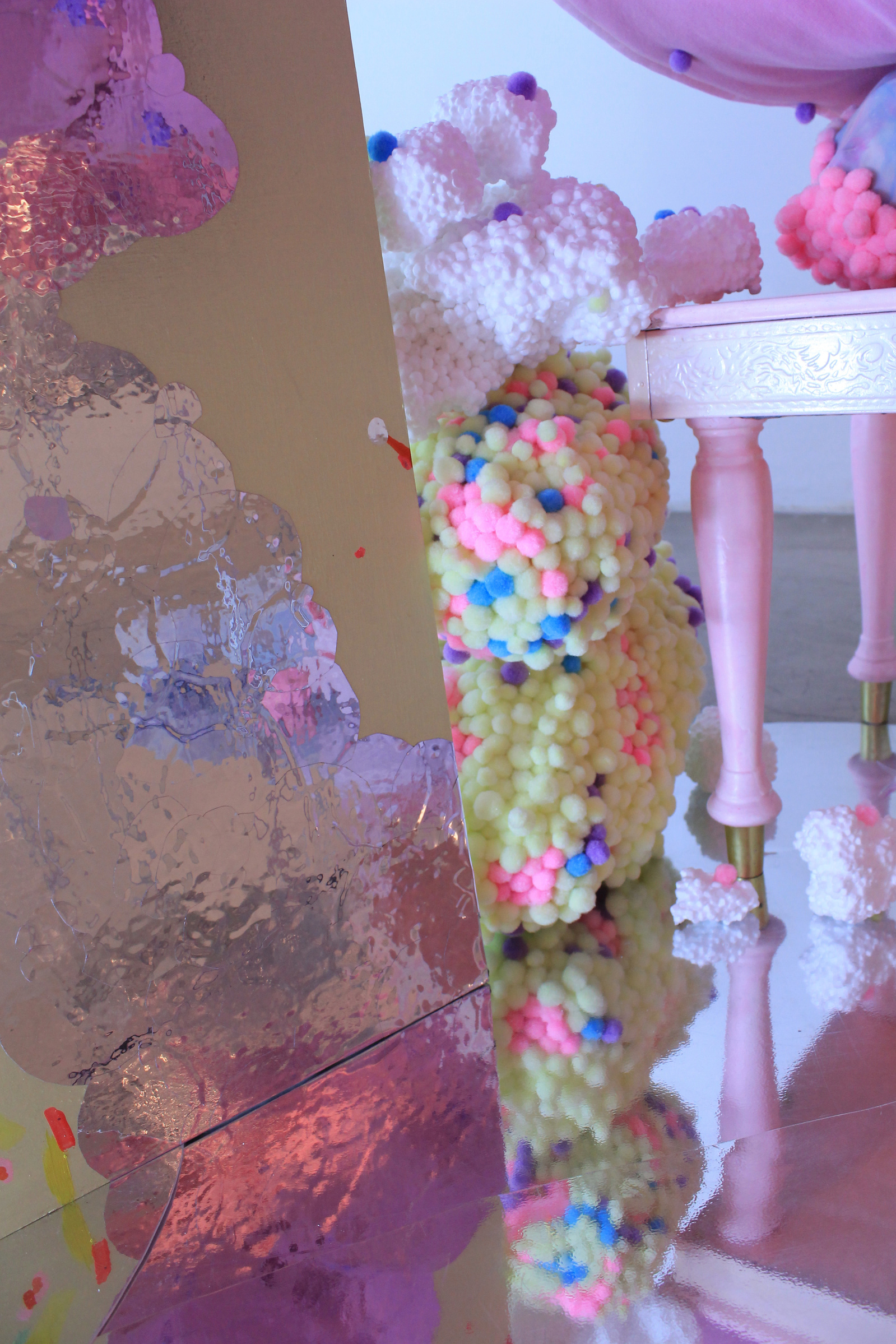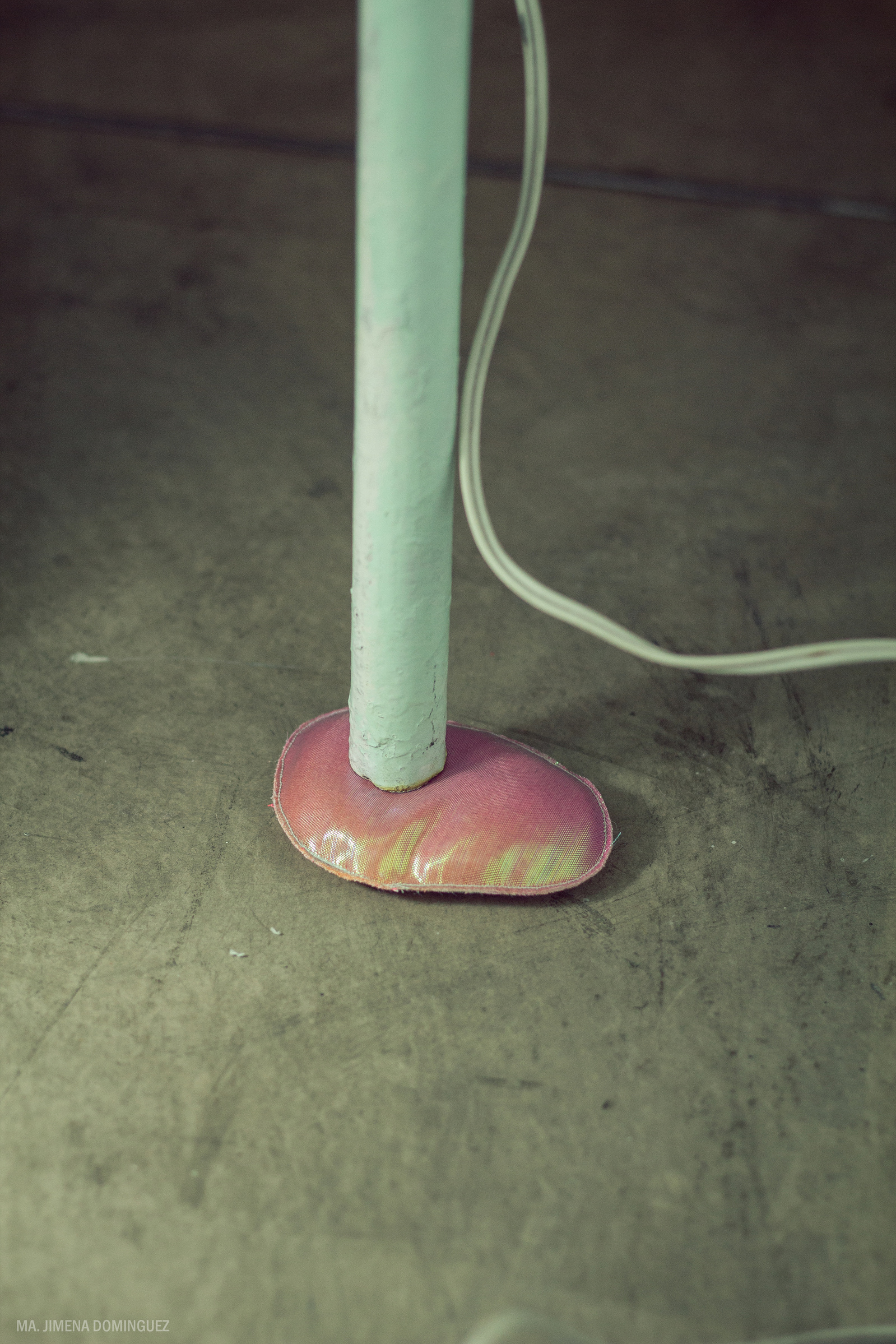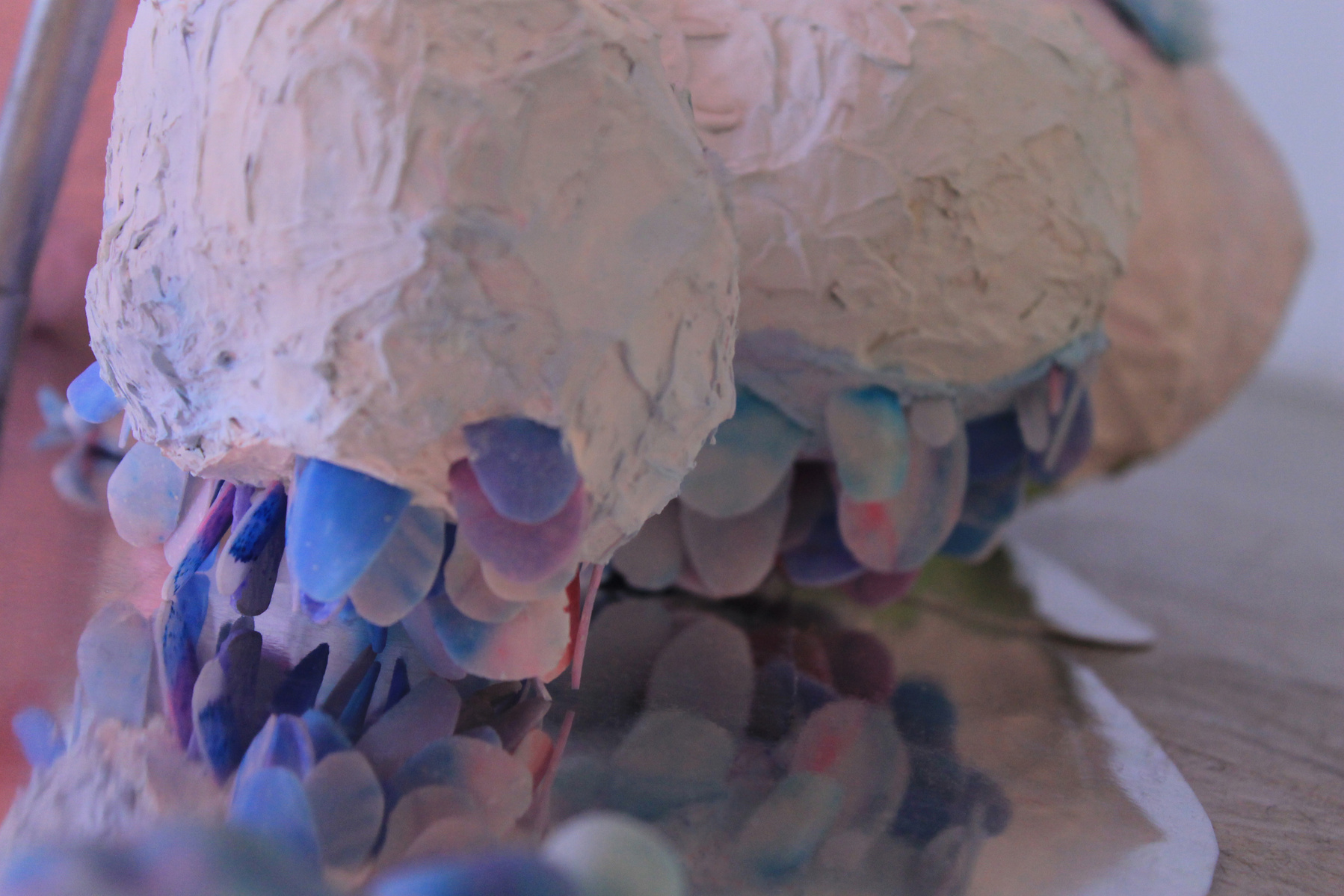 Somewhere Nowhere
When I was a child I loved making dens with blankets, pegs and chairs. In my teens my bedroom became a sacred shelter. When I was 23 I made the ayahuasca ceremony for the first and only time and had a vision about being in a soft, warm room where everything was floating as if we were underwater, or in outer space. It was so quiet and comfortable I could have lived there forever.
As in a ritual procedure I built this den aiming to take to the physical world these spacial sensations and memories.
Two metal chairs, a coffee table, handmade blanket, pom pom sculptures, pegs, a lamp, clay, plaster, vinyl, textiles and papier-mâché.
This show was funded by menos 30 young artists award and La Capital Museum. Photos by Maria Jimena Dominguez.
2013