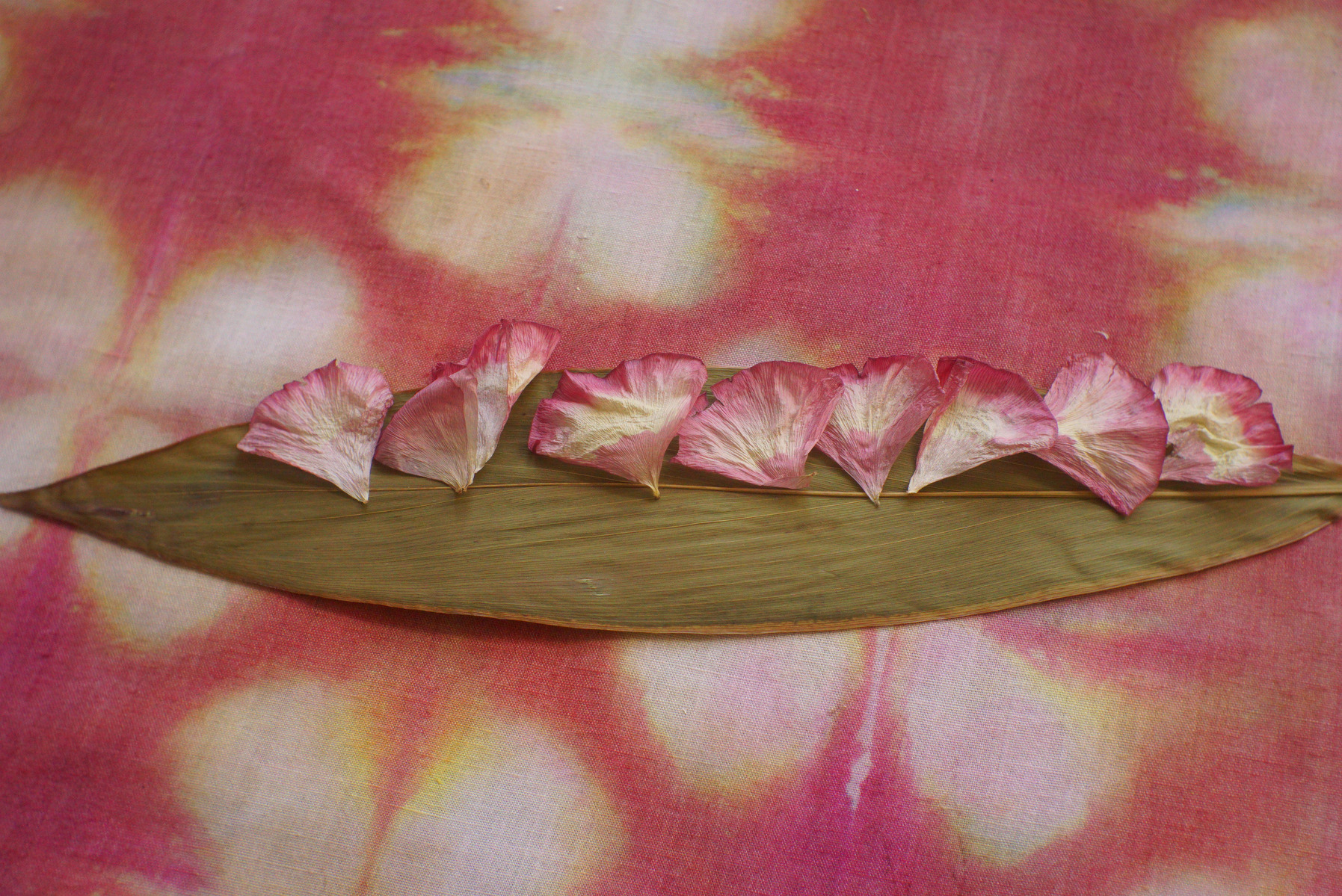 Flowers and Colours
Discover Saturday Morning Club
This project was designed for children between four and fourteen years old with severe autism and special needs, their families and carers. As an artist, I have been working with flowers for the last two years and this was my first opportunity to explore them with people in real life workshops. Each of these was supported by a weekly instructional video I produced, filmed and edited, and which images accompany this text. I made sure that all activities were as accessible and environmentally friendly as possible.
Summary
Flowers are a wonderful gift from nature. They bring us joy and teach us about the botanical world with their colours, shapes, textures and scents. Colours are a magical and stimulating tool for creative expression. We can communicate feelings and emotions with colours without using words. For Saturday Morning Club at Discover I ran a series of family activities exploring some of the creative possibilities of flowers and colours while learning from and experiencing the natural world around us.
We printed flowers on textiles, made natural inks and magical amulets, painted with mud, made sound hanging mobiles and played with clay. I also shared some other activities in weekly videos that they were able to do at their own time, and as many times as they wanted. I encouraged them to observe, listen, play and build imaginary worlds. I also designed a special accessible pack with materials to work along the videos that they were sent to their homes. All these ideas were suggestions, guidelines for the families to follow or alter as much as they wanted. I shared how to press flowers, make bird feeders with orange skins, flower paper and seeded sculptures, amongst other very fun, simple and stimulating tasks. There were also some bonus videos, ASMR style, with some mesmerising, comforting images to play in the background while chilling at home or to help children relax, ground and self regulate. We cultivated patience, observation and group work.
A brief and personal reflection of the project
The work I have done for Discover has been mostly challenging, however interesting and rewarding at the same time. It was the first time I was commissioned to work with such a big group of special needs children and their carers. Around ten to fifteen participants would join each time. Every session was unique and had its own challenges. I would have a regular group that would come to every weekly session and some who would drop in sporadically. I had the chance to get to know - and work- better with those who would come regularly. I slowly familiarised with their preferences, likes and dislikes, needs and abilities as well as with their personal relationships. Most of these children had severe autism, mobility issues and were unable to express themselves verbally. As expected, their parents and carers played a big role in their behaviour, mood and general wellbeing. Some of them were actively involved in their kids' stimulation, and would play with them and engage in the proposed activities while it felt like others were quite exhausted, and were really looking for the session as a way of distracting themselves from their everyday duties. I encouraged them to attempt to find new ways of connecting with themselves and with the children they were looking after, to try to enjoy and be truly present in the sessions. It was interesting to see how the workshops progressively helped both children and carers individually, and as a unit.
Before each in person session I would make sure to make our physical space as comfortable as possible. The room was big and accessible and we allocated a chilled out area with a big carpet, soft lighting and cushions. I also brought many of the sensorial objects I made, such as soft pillows filled with seeds and aromatic herbs, soothing blankets and small sparkly sculptures. Different people would be drawn to different objects, and some would have their favourites they would always look for. I would sometimes project some of the ASMR videos I made, and children who felt like spending the whole session there or who needed a break from the group activities knew they could go to that area to get some comfort and simmer down.
Sessions were one hour long and I split them in two parts: the first one being the experiential one, where we would settle into space and sensorially explore the materials we would work with that day. I have learnt that communicating what will happen in advance and how it will happen gives a group of people reassurance and confidence, particularly when they struggle with their anxiety or are within the autistic spectrum. The second part of the session would be the making one. We would usually move to another part of the room and work around a big table, usually in pairs and sometimes progressing into a group activity, like when we made percussion instruments with bells, sticks and chimes, then naturally extending the music making to clapping hands, thumping chests and beating tables altogether, exploring body sounds and volume intensities, using noise as a cathartic experience.
Within this project, I have learnt to be prepared for the unexpected and for the mood changes, even during the same session. Everybody is different, and what can be very pleasant for someone, could be unbearable for another person. People within the autistic spectrum have issues regulating those feelings and their actions and responses are usually more extreme. Learning to balance and negotiate different needs and demands from participants while being creative, having fun and enjoying myself was the most important lesson I have acquired with this project.

April - June 2022